A wooden comb & hairbrush from Groetsch is unique
10+ years

A sustainable comb that lasts 10+ years, smooth untreated surfaces, maximum sustainable use of a tree that has often provided shade for more than 100 years and is a joy to comb.
no plastic

Our goal is for you to comb your wet and dry hair as gently and gently as possible with a Groetsch wooden comb. The pleasant new combing feeling follows when your comb glides over the scalp
Made in Germany

Working with wood and horn is a new experience every day. Horn is not just horn. Each piece of wood behaves a little differently. In order to be able to work with natural materials as individually as possible, we decided to go purely by hand more than 175 years ago.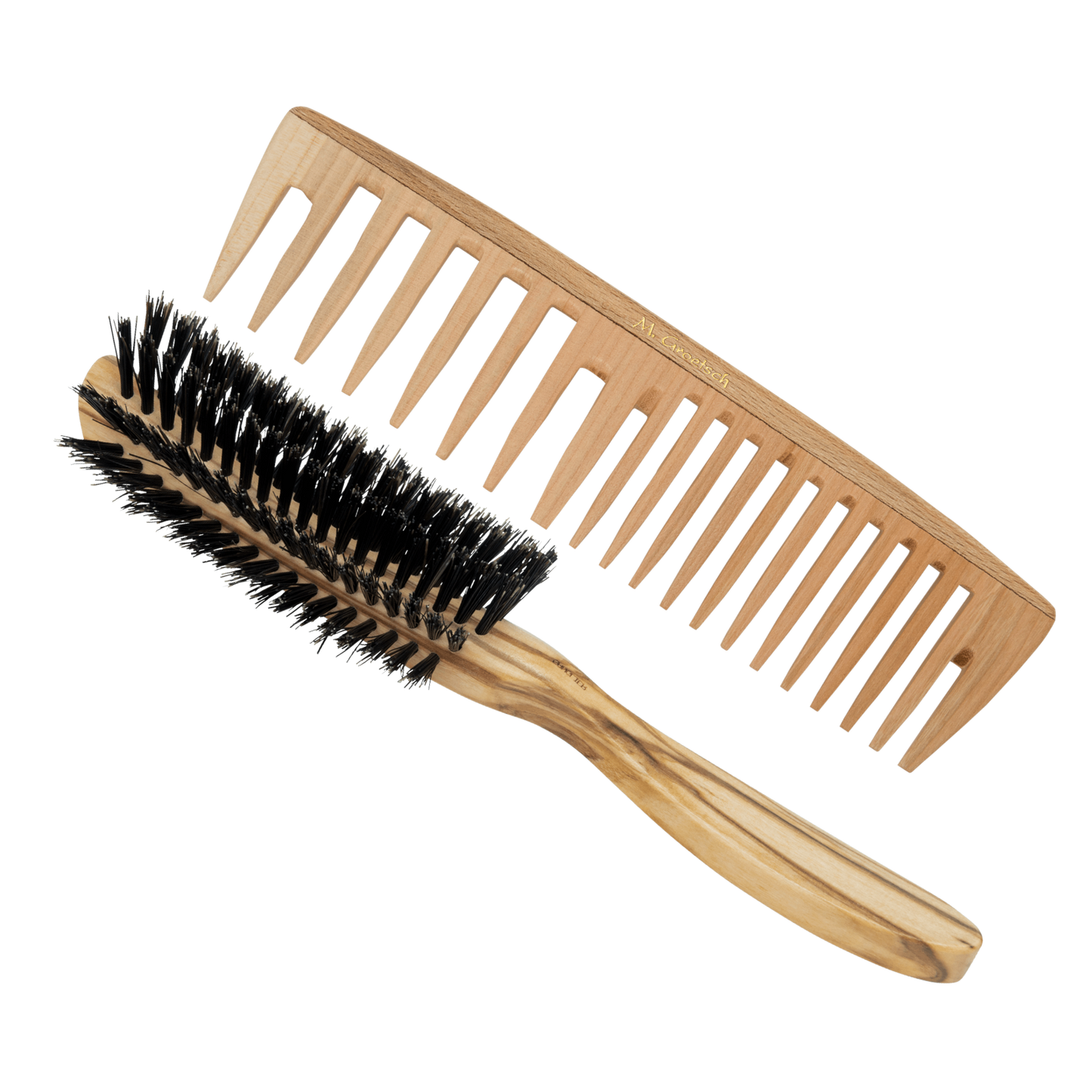 Customers love it
"Well, our plastic comb broke in two! Now we have bought a No. 1A wooden comb. The quality of the wood and the workmanship are very good. We are delighted with this comb and are very satisfied with the purchase."
Thomas R
"I have known the Groetsch family for many years and know exactly how much passion, love, expertise and conviction the Groetsch family run the Kamm factory with. Thank you!"
Hannah L
"The story is that the wife gave the husband the beard comb for Christmas. He is super happy with it and she is happy that he always has such a well-groomed beard."
Linda & Mike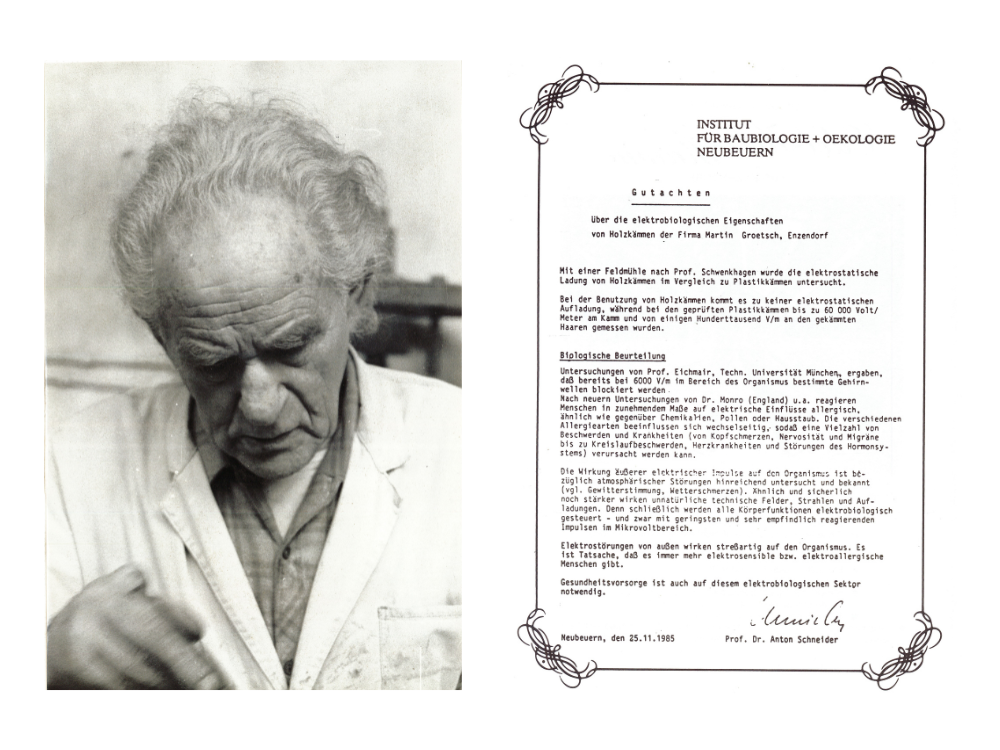 Then as now
Let's write history with our hair combs and brushes ... My grandfather commissioned an expert opinion to prove to what extent a plastic comb can be charged statically and how a wooden comb behaves in comparison. It was found that when using wooden combs, there is no electrostatic charge, while plastic combs measured up to 60,000 V/m on the comb and up to a few 100,000 V/m on the combed hair.
In 1985 it was scientifically proven that these electrostatic charges do not have a positive effect on the organism.