Normal to thick hair, straight to slightly wavy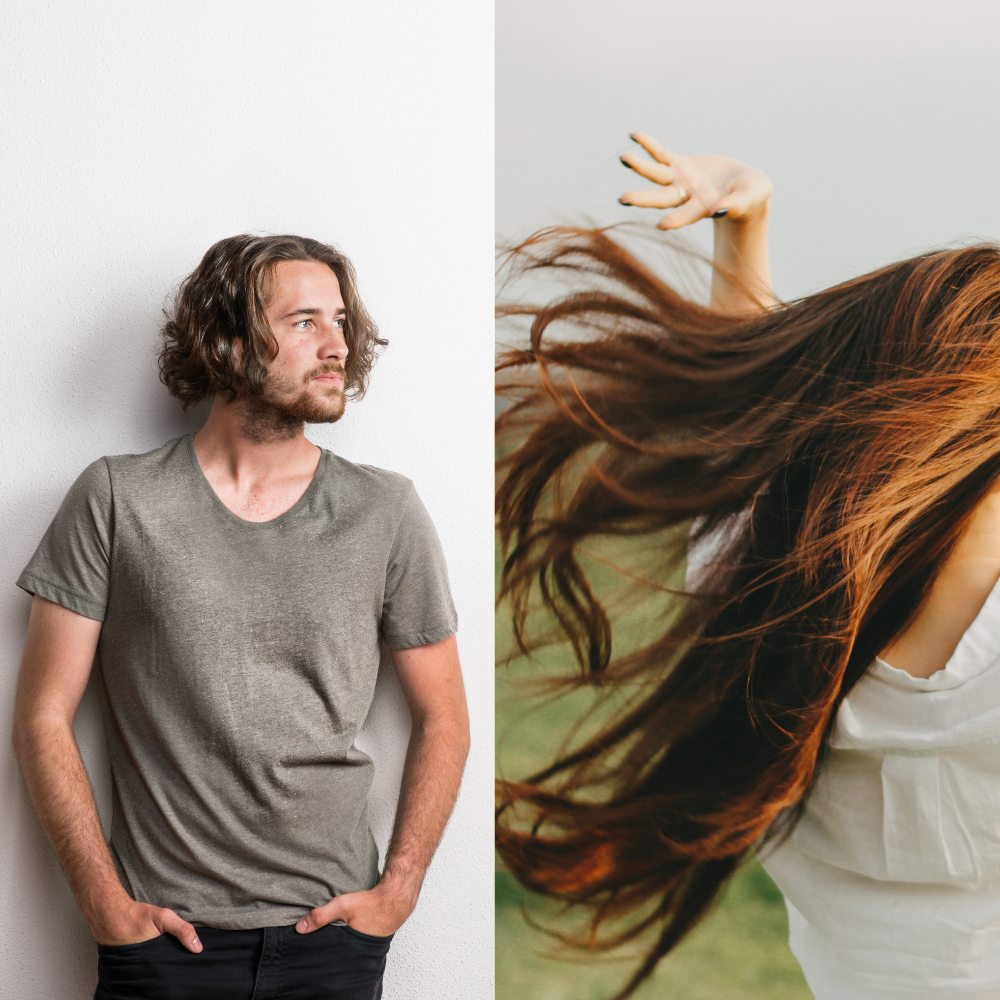 Normal to thick hair is characterized by being naturally loose, soft to the touch and shiny.
Styling is easy and uncomplicated. The scalp is healthy, the hair grows diligently and the cuticle layer is intact even with little care.
To maintain these benefits, we recommend the following care for normal to thick hair:
Comb wet hair with a extra wide-toothed wooden comb or horn comb and only brush dry hair
Less shampoo is more and longer intervals between hair washes are desirable
Regular brushing with the wild boar bristle brush invigorates, cares for and protects scalp and hair
For decades I have been following the effects of black seed oil on the scalp and hair. Taken internally and/or used topically, it supports healthy hair.
Questions that are frequently asked of us often relate to the choice of material and the toothing of our combs.
---
← Older post Newer post →