Curly, thin to thick hair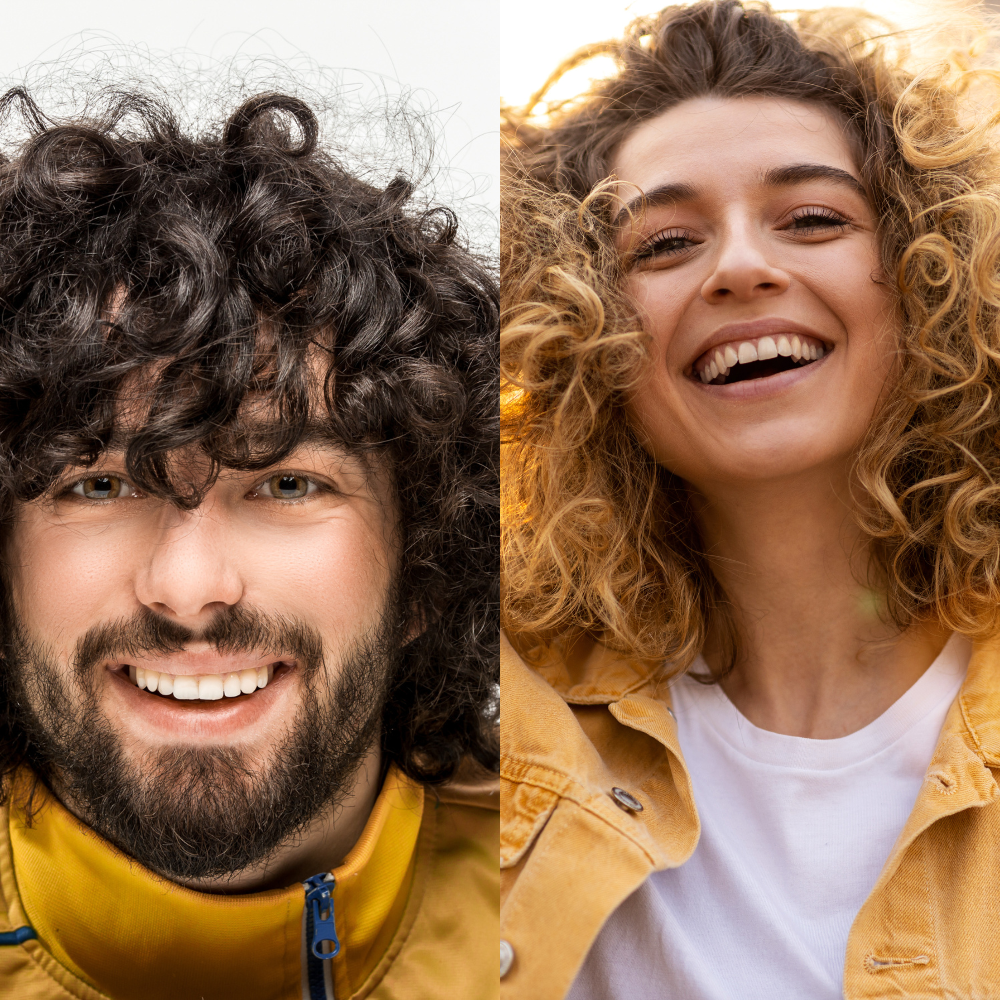 Whether you have curly hair, or ringlets, or frizzy hair, the shape is genetically determined. No matter what you do about it, curly hair grows back curly.
People with curly hair appear flexible, cheerful and full of life.
Because hair tends to spiral, the cuticle is naturally more open and the inner structure of the hair is more or less exposed.
Dry and subsequently brittle and fragile hair can be avoided with the following tips:
When washing your hair, make sure that your hair does not become too alkaline. The more basic a shampoo is, the more the cuticle layer opens. Alternatively, you can do an acidic rinse with apple cider vinegar, lemon juice, or something similar
Dry wet hair as gently as possible and comb the hair with an extra-wide toothed wooden comb or horn comb.
By brushing with a boar bristle brush before washing your hair, you give your hair the best care and the best protection against surfactants.
Link: 100 brush strokes daily nonsense or sense
Rosehip seed oil not only works extremely well for dry and mature skin, in my experience it is the most valuable oil for dry hair to protect it from becoming brittle and split ends. The contained vitamins and fatty acids are combined very effectively and large amounts are not required. Your hair will be moisturized, elastic and shiny.
We are often asked which comb is suitable for keeping curls after washing hair or, conversely, getting them smoother without using straighteners and the like.
Our recommendation for curly hair:
The wider the teeth, the longer your curls will hold.
---